Website where design plays an important role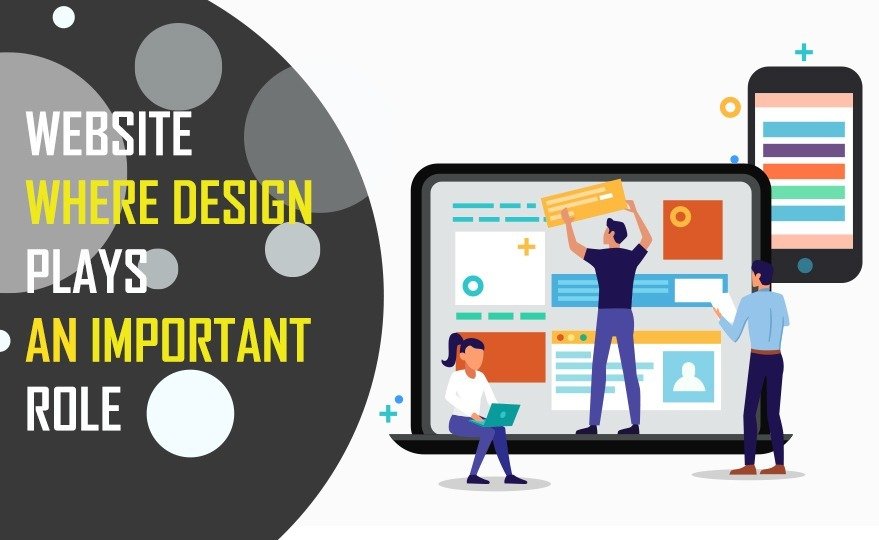 Let's see how crucial is to design a website.
There's no doubt that a website in the present time is a virtual place of your business or organization and like our physical place we all want it to deliver the best experience to an incoming user. The experience matters for example, when visiting a store, we evaluate every other detail, from the entrance to the billing and the reception to the check-out. The same goes for our online store or place and here are some statistics to provide more clarity on the importance of website design:
1- It takes on an average of 50 milliseconds for a user to decide whether to continue scrolling the website or leave. 
2- 94% of first impressions are design-related. 
3- People who like to continue shopping on the same website are as high as 90% if the UX is to their liking. 
4- 2/3 of the people visiting your website tend to stick because of the design aspect of it.
Not only these but there are plenty of more stats available on the internet portraying the importance of website design for your startup, business, organization, and every other thing you put on the internet.
So the main questions standing are what to do about the design of your website if you already have one or what to look for if you're planning to design a new one? 
The key is to make users' experience easy, the design must be simple for them to understand and navigate. Also focus on the aesthetics of the website to keep them engaged for a longer duration of time. To achieve both goals here are a few things that need to be taken into consideration while designing a website:
The aesthetic of a website should resonate with the theme of the brand.

Make sure that your website should load fast and interact quickly.

Place your important information that helps the user to decide in a way so that it's always easy to find. 

Assign a proper hierarchy for the content placed on the front-end. 

Use colors and font that are pleasing to the eyes. 

Put time to design the banners and other images that convey more information than using just text. It's better at many places now to use even videos and GIFs.
Keep these things in mind.
Website design is a joint effort of an artist and a technical person who can work in sync to provide the best results. It's a goal set to achieve by mastering two different sets of skills. Some people are great with both of them but mostly not. The best option is to hire people who have the expertise to manage both of the resources, such as designing agencies. 
To know more about website designing you can contact us.
What is the importance of website?
A website creates a strong position for your brand on the internet. It serves as an anchor point of all the information you put on various platforms. Increasing validation and authentication are a couple of reasons you should have a website.
What is the most important thing in website design?
The most important thing in website design is to provide an easy and engaging experience to the user visiting your website.
What is the use of Web design?
Website design will help you to deliver an engaging and easy experience to the user if done right. It's a form of communication that needs to be designed smartly.
What makes a website attractive?
The ease of access and proper information that helps a user is key. The aesthetics of a website needs to be worked out in a way that supports these two things and also goes with the theme of your brand.