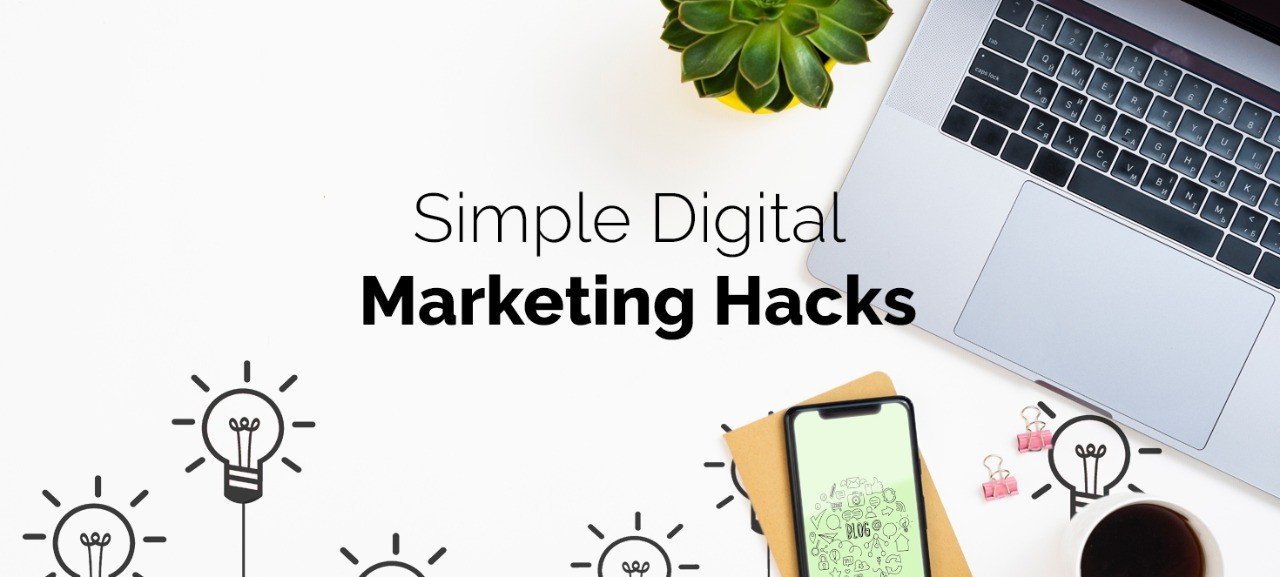 Recover for the lost time through simple digital marketing hacks.
Introduction
COVID-19 has demonstrated the wrath of a global pandemic in the modern age. On the other hand, it has also proven the resilience of hard work and coordination. Entrepreneur in a startup or someone who was starting a business, brand, and business who took advantage of digital marketing did really well amid situations like this.
It was clear from the beginning that the traditional way of marketing won't cut the chase here. Business intelligence was about how effectively and efficiently one business adapted the power of the Internet. Few industries like Zoom thrived because they were at the right place right time with the solution in their hand. Few businesses came to a halt because of their nature.
In both cases, communication is of utmost importance here. How an entrepreneur communicated with different parties ensured it's stability and growth. Employees needed to know what role they have to play in ensuring smooth operations. Investors needed to know what actions are taken to tackle the situation. Customers needed to know about the changes in ongoing services and how they would interact with products. While internal communications can be managed by proper channels but to ensure effective communication with the customers, a marketing strategy is essential.
The problem was time and resources, how to perform such a task in this short period. While many of us were busy with other activities, marketing was left unattended.
What's done is done, we need to look forward and do the best we can. Even in a pandemic, marketing is as important as other business activities.
Here are a few things that can be done by dedicating a small portion of time & efforts and could bring an impact overall.
1- Research before you do.
Before anything else, do preliminary research about your audience. If you have a running business that could be something to your advantage, as you may already have the data. If you're starting a business, then look at your competitors and their audiences. Know what platform they usually interact on and what content they like to consume.
2- Choose what data suggests.
Too many marketers are simply going through the motions because they "know" that the actions they're taking are what they're "supposed" to be doing. If you're not seeing positive feedback in your data, it's time to make a change.
Here is this article on data-driven marketing for exactly that reason. Read it to discover how to determine what's working, what's not, and what you should do about it.
3- Social Media to the rescue.
Social media is where people spend most of their time on the internet and probably your customers too. Choose the best platform that aligns with your requirement and build your presence. Social media marketing is a proper field on its own. You can directly interact with your customers and keep them apprised of any new development that can be shared publicly.
4- Surf on the trend.
We see something or the other thing trending on the internet now and then. Being aware and capturing that momentum could be very helpful to get noticed. To get it done you have to be very quick and creative. Align your content in a way that relates to the trending topic and also delivers what you want to communicate.
5- Don't underestimate the potential of email lists.
An email list is probably one of the most valuable and responsive assets you can have.
Valuable – CRM software company Hatchbuck found that customers who purchase products through email spend 138% more!
Responsive – according to QuickSprout, email subscribers are 3x more likely to share content on social media!
And unlike your social media followers and fans, you own your email marketing list.
But believe it or not, many of your competitors aren't even thinking about having an email list. Instead, they make the mistake of thinking that they can get away with just building a social media following.
6- People are there for their own experience.
Enhancing user experience (UX) will be the glue that holds each of your strategies together.
The following are common and popular ways to do this. There are also plenty of more metrics and digital marketing tips for measuring user experience.
The content on your platforms.
The communication channels you use.
An intuitive user interface (UI).
Your website's loading speed.
Intuitive menu navigation.
7- Content that matters.
People on the Internet are there for themselves. If they are spending time on your content then it has to be something worthwhile. The following points can be kept in mind while preparing your content.
Use the language your audience prefers.
Avoid silly mistakes and make it easy to understand.
The designs should capture the attention of the user.
Use elements that are related to the content.
8- Use different media to your advantage.
With time and advancement in technology, the way we consume data has evolved. Previously where the text was king we focused only on content writing but now there are images, videos, short clips, reels, and many more things in the mix.
Every method has its own advantages and shortcomings. Analyze according to your need before developing content and leverage it your advantage.
9- Quality always wins over quantity.
Be good at producing better content rather than producing more content. When a user likes your content it leaves a positive impression on a user and encourages the system to share. The platform identifies if it's better or worse according to the reaction of every user. If people are liking it they will share it and the system will know automatically to make it more visible.
10- Consistency is the key.
Nothing matters more than this if you're consistent in your practice you will know better how to make it work and improve. It also helps to:
Understand the ins and outs of each digital platform and its audience.
Establish your brand identity and voice, then stick to it throughout all content and engagement.
Produce content consistently, and remain active.
Share brand-related curated content.
Conclusion
It doesn't matter what type of business you're in or if you're a startup but it always makes sense to have a good digital presence over the Internet. To communicate, especially in times of crisis, digital marketing is a very efficient and important tool. It can be achieved by starting small and sticking to a few basic points. You can choose to do it on yourself or you could also hire a digital marketing agency or a branding agency. Either way, these simple go-to points will help you to keep on track.