COVID 19 the situation, we are all dealing with…
As we are all in the midst of fighting the coronavirus pandemic, our businesses are getting affected at many scales. The impact might vary depending upon the nature of a business but it is being felt and observed around the world.
Though we are already deep in it, the complete impact of this economic crisis will only unfurl in the upcoming year. Its something inevitable and only the businesses preparing for it now will come out with the least impact. The current situation might look sad and difficult, but if handled well, the COVID crisis is also an opportunity. The key is the adaptation and continuous change according to the current demands. The more efficiently you do this task the more are your chances of survival and growth.
Current scenario
With the imposed lockdown in many parts of the world, many businesses are left stranded with very little to none. A high communication gap between partners is generating challenges in getting the work done. But aids are available because of the internet and many companies have kept it running by adopting these technologies and platforms. Still, it will take some time for us to get habitual and while we are doing it, effective communication holds the key. It's important to communicate effectively to the various parties involved in your business, from investors to your customers and employees to your audiences.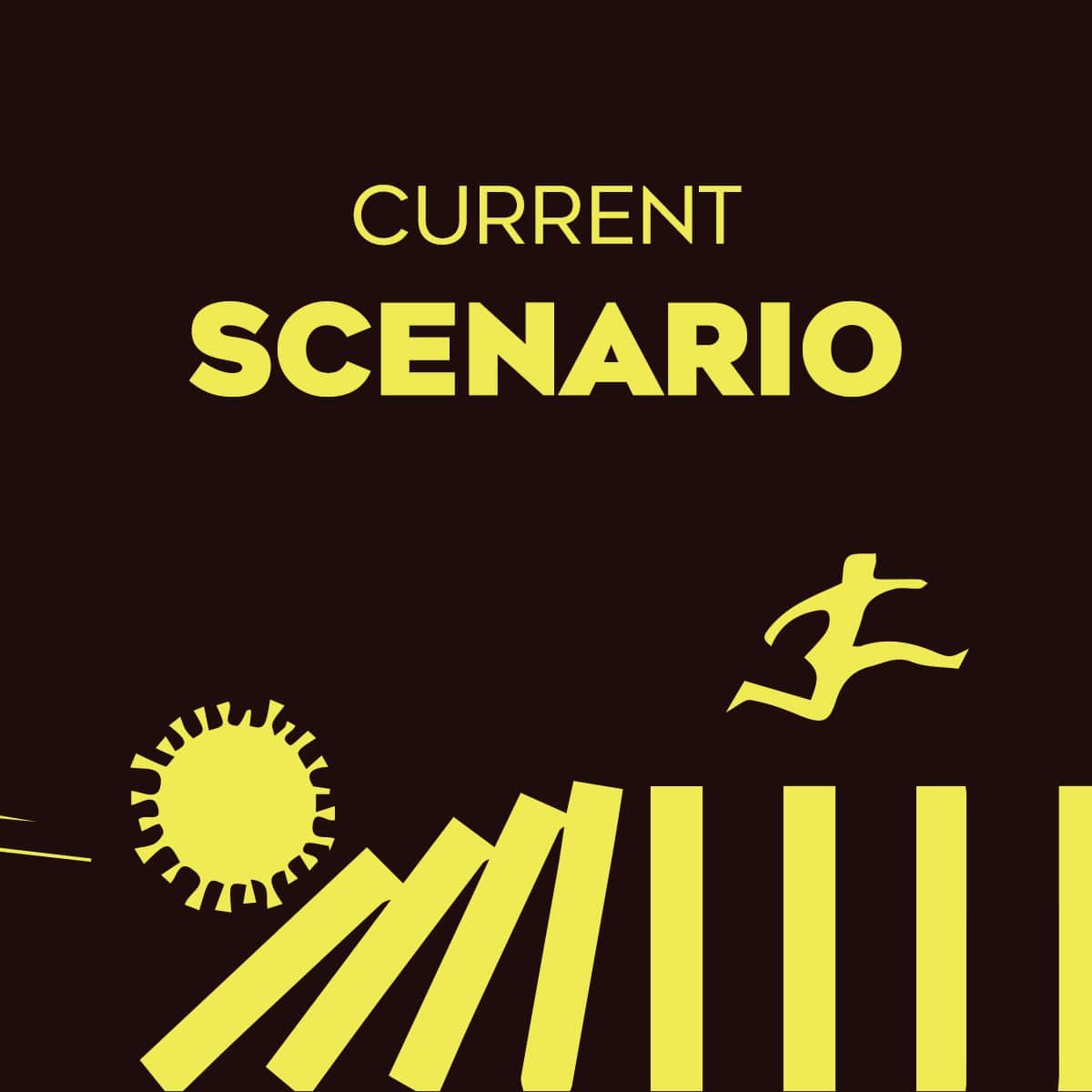 Contributing a bit in your revival journey
We at xVS Creations have decided to help in making this process smooth and easy. With our experience and skills, we have been providing communication designs in various forms like graphics, AV, explainer videos, websites, and social media. Considering the current situation we are providing free consultation on communication mediums, tailored specifically for your brand. We can help you with every step involved in making your promotions more effective and efficient. 
To know more about the process or if you're interested in promoting your business or brand, do get in touch with us. Even if you're not, we are readily available to guide you in the right direction from where you can benefit the most in the current scenario and drive towards a bright future. 
From self-do platforms to the best available resources it is crucial for you to know what is going to work and what is not. 
Even you can help everyone…
"Know where you want to go and make sure the right people know about it." — Meredith Mahoney 
It's all about the right timing and the right resources. The power of the network cannot be undermined in any circumstances. So even if it's not for you, there might be people in your acquaintance that can be benefited from it. A situation like this demands a contribution on a massive level to revive and grow.
Ways to support small businesses
Give an honest and positive review.
Let your friends and family know about the business.
Follow their social media channels.
Help by engaging in their posts.
Give them a shout out from your profile. 
Looking towards the horizon (Conclusion)
"Prediction is difficult, especially when dealing with the future" – Danish Proverb
You might not know now how everything is going to unveil, but taking the right steps towards progress is the need of the hour. Keeping the concerned people informed will help you to avoid unnecessary pullbacks. The journey from here is for sure difficult but to make it as easy as possible effective communications will play a significant role.